Journeying to Candlemas
Please visit our Facebook or Youtube sites to access the videos.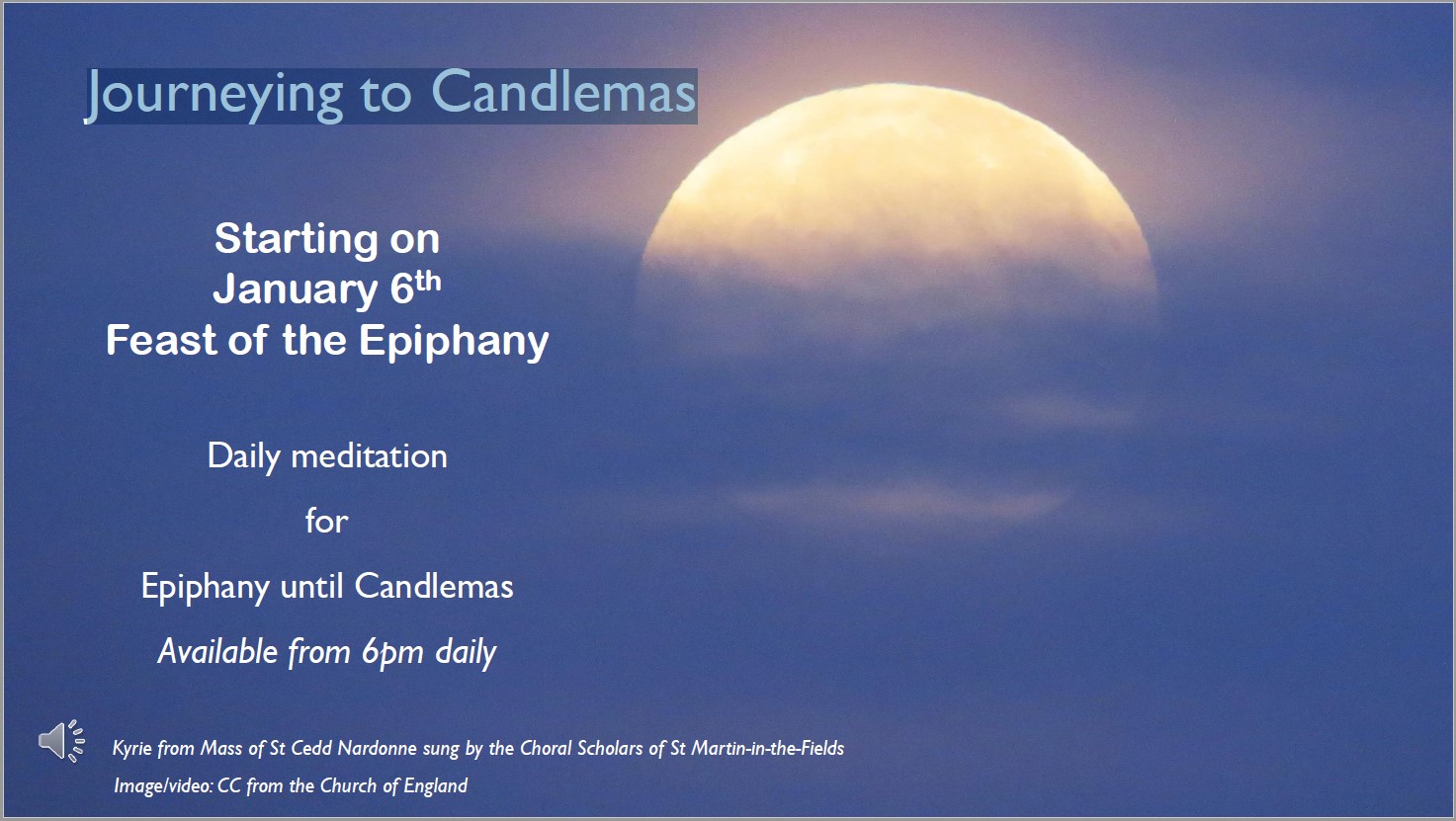 Times for Services & Private Prayer
Following the latest government guidance, we have moved all services online to our Facebook and YouTube pages:
"St Martin's Chipping Ongar with St Peter's Shelley"
Sunday Services at 10.30am will be recorded and watched together via ZOOM and posted on Facebook.
Wednesday Services at 10am will be watched together via ZOOM
(If you would like to join us for the viewing, please email This email address is being protected from spambots. You need JavaScript enabled to view it. or phone 01277 362723)
St Martin's will be open for Private Prayer
Every Sunday 10am to 3pm
Every Wednesday 10am to 3pm
Please adhere to the notices displayed
WE LOOK FORWARD TO WELCOMING YOU!
We also have a number of tools for worship, bible study and devotion at home and you can find these on our website. Click on "Resources for Home Worship" and this will take you to further pages including Sunday Readings, Reflections from the Rector, Prayers and Prayer & Worship Resources.
All of these will assist you in worship and prayer at home and we hope to develop the pages further in the near future.
Should you need to speak to someone, please don't hesitate to telephone 01277366315