St Peter's Church is north of Chipping Ongar. At the A414 Four Wantz roundabout follow the B184 north up the Fyfield Road for approximately 3/4 mile. As the road descends look for a left turn. This is Church Lane and is a bendy single track road so please drive with caution! If you are walking from Ongar follow the Fyfield Road from the Four Wantz roundabout for just under 1/2 a mile to Shelley Lodge. Turn left here and follow the concrete track and enter the churchyard via a gate on the right just before you reach Shelley Hall.

The church is normally only open when services take place - there is usually a service of evening prayer with hymns on the third Sunday of the month in the afternoon and a service of holy communion at 8.45 am on the fifth Sunday of the month. In this connection please do check our Events this Week page for up-to-date information.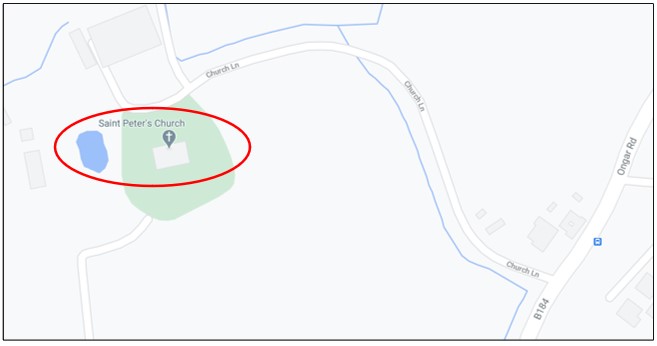 You can find us just off the High Street via St Martin's Mews between the Krazy Kidz Cafe and The Ongar Deli (see image below). There is time-restricted parking in the High Street (free on Sundays), otherwise park in the nearby Sainsbury's car park (free on Sundays and Bank Holidays) or the Library Car Park (free on Saturdays and Sundays).