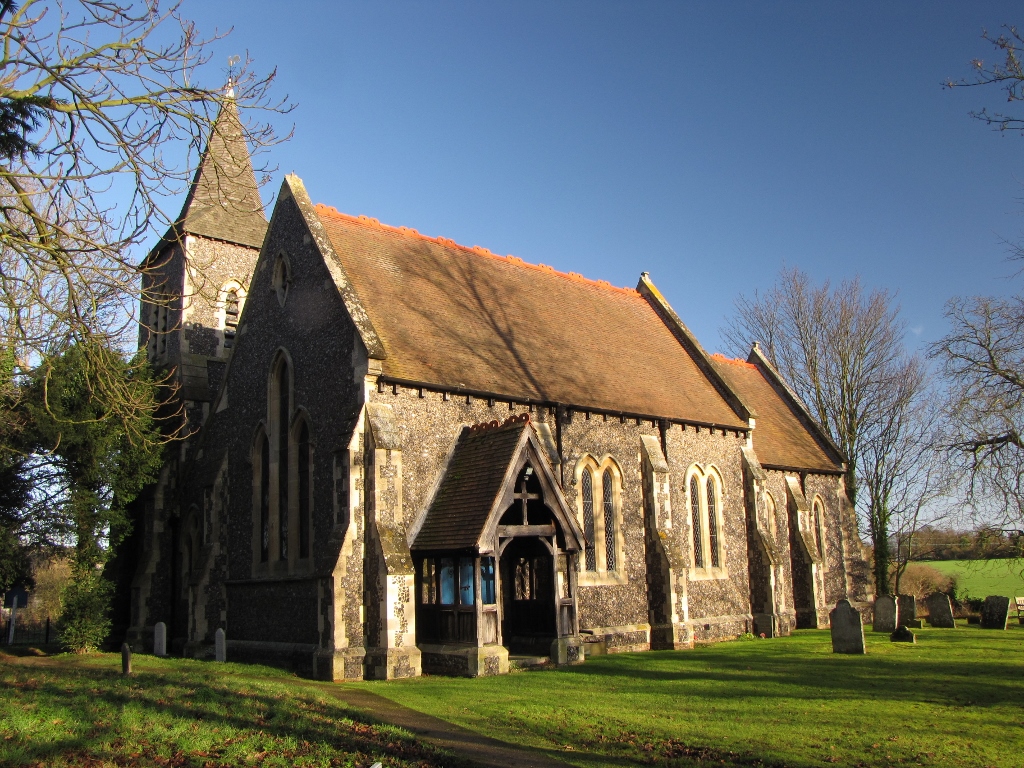 The present church, built in 1888, is the third church dedicated to Saint Peter to be built on the site. The original medieval church was described by Thomas Wright in 'The History and Topography of the county of Essex 1931' as 'a small ancient building dedicated to St Peter consisting of a nave an chancel of stone with a wooden turret'.
Sadly the medieval church became ruinous towards the end of the 18th centry and was not used after June 1800 as it was declared unsafe. The parishioners and inhabitants of Shelley attended Divine Service at the parish church of High Ongar and in 1810, a faculty was granted by the Bishop of London for the demolition of the old church and the bulding of a new one. The second church was bult at a cost of £475 which was raised by voluntary subscription but by 1886 was showing signs of detrioration and instability. In 1888 a petition was sent from the Rector and Churchwardens to the Bishop of St Albans asking for permission to demolish and rebuild.
The present church was designed by W.G. Habershon and Fawkner, Architects, of 38 Bloomsbury Square, in the 19th Century version of the Early English style. The first brick was laid by Mrs Allen of Shelley Hall in May 1888 under the west buttress of the south-west corner of the Tower and on 5th June in the same year, the memorial stone was laid in the outside west wall of the church by Sir Charles Dalrymple Bart., MP, a cousin of the Rector's wife. Under the stone was laid a bottle containing a copy of the Essex County Chronicle, a copy of the London Standard, a number of coins and a brief record of the circumstances under which the church was being erected. Lunch was then provided in a spacious marquee! When the church was being rebuilt the upper part of the font, dating to the reign of William and Mary, was found entirely buried and this is the font which is in use today. Early memorials which were excavated when the church was rebuilt are mounted on the wall of the tower.
St. Peter's is at present operating as a Chapel of Ease with the Bishop's permission. We do still hold occasional services there. Unfortunately, the church is located away from the centre of Shelley and with a worshipping congregation of less than five, the PCC feel it is becoming unsustainable amd it is actively exploring the possibility of closing the building. However, we still have a very strong commitment in serving this part of the Parish and in the event of closure the PCC would remain responsible for the maintenance of the churchyard and this would also still be open for access and for burials.