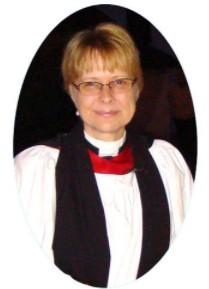 Something new on the first Sunday of each month starting with the 10.30 worship on 2nd May is an all-age service which will be geared especially for children as well as adults. Please also let Sue King know in advance if you would like to come to that. In addition, St Martin's remains open for private prayer on Sundays (from 12noon) and Wednesdays (from 10am) until 3pm. Should you need to speak to someone in these difficult times do please contact our Rector, Reverend Noelle Taylor (01277 362173). God bless x
To be a growing church, God's gift to the community
Dear Friends,
Christ is risen indeed, alleluia!
Easter is a time of hope. Hope that however dark life might be, that is not the end of the story. This was marvellously highlighted for Paul and me years ago when Paul's dad died on Holy Saturday. He had loved and served the Lord for many years and the next morning, Easter Sunday we were suddenly faced with the joyful reality that Dad was now at home with the Saviour he loved and his death was no more the end than Christ's had been. Dad too had risen to new life.
In this last year we have found ourselves bereaved in all kinds of ways whether it was by the sudden loss of those we love or the separation from them and the loss of the "normal" we used to take for granted. There appears to be light ahead with the promise of easing restrictions but we have been here before and don't know whether we dare rest any reliance on this hope.
As it says in Proverbs –
Hope deferred makes the heart sick. And I think perhaps many of us are heart sick, but may I suggest that the hope of Easter is a hope we can actually trust. The darkness and tragedy of this last year is not the end of the story as far as God is concerned. I don't know where God has been leading us or what the next stage is, but I do know God can be trusted.
I heard Peter Greig the leader of the 24/7 prayer movement say on Songs of Praise that his confidence in God and prayer was shaken many years before when his wife developed a brain tumour. Although surgery removed much of the tumour she was still left with epilepsy and some physical problems but he came to recognise that our faithful God rarely removes us from our painful situations but always parachutes in to be with us and so give us all the courage and strength we need to bear whatever life throws at us.
We have a choice, are we going to allow ourselves to get stuck in what we have lost or shall we dare to look to God and see what is next?
Peter Greig was able to pray the following: Eternal Love, teach me to trust your timing. Set me free from the fear of missing out. It's such a relief to remember that you believe in me more than I believe in either of us. Thank you that my destiny is safe in your hands. Amen
Christ is risen and he believes in you, he can enable us to live life in all its fullness whatever our circumstances. Will you believe this?
God bless you.
With love … Noelle x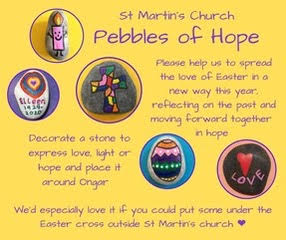 March 23rd marked the anniversary of when this nation first went into lockdown – a year of loss and grief, challenges and hardship, but also kindness and care, and of communities coming together. It has been a year in which we have all in our different ways been living through the Good Friday experience of death, darkness, separation, despair and a real sense of being trapped. But Good Friday was not the end of the story………! Easter Sunday saw the stone rolled away from the tomb, and the resurrection to life of Jesus Christ, bringing hope and new life for all of us.
And so, this year we are inviting everyone to join together and embrace the promise of Easter Sunday in a new way. You may already have seen some painted stones around the town. These are Pebbles of Hope – pebbles or stones on which people are creatively expressing hope, life, love and light their hopes as we come out of lockdown; their thanks to people that have helped them or others through this pandemic (either locally or nationally); pictures of what has kept them going or what they are looking forward to again; names of loved ones that will never be forgotten; poems or verses from scripture, anything that symbolizes coming out of the darkness of the virus into the light of spring and new hope.
So if you are able, do find a pebble and create your own Pebble of Hope, and place it either at St Martin's or St Peter's church, or somewhere around the town. So that we can all see and be encouraged by them, and reminded that we are all in this together, here for each other, and working in love towards the light and hope and new life of that Easter Sunday promise ……. ☺
In the hope and love of Christ … Jane x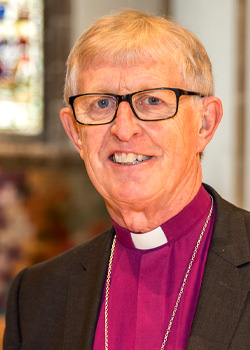 Bishop Peter's Easter Message:
Easter changes everything! And as we begin to emerge from this cruel pandemic we so long for change! It feels like the wilderness of Lent and the agony of Holy Week have lasted a whole year as we have travelled the way of the cross with our crucified Lord. The more so for the many who have been brutally struck down with Covid or bereaved: that has been their harshest reality and experience. On a Friday which we now call "Good" Jesus' friends had seen him beaten, bruised, bleeding, and finally stone-cold dead-on a cross. Their only consolation was that he was now resting in peace and buried in a rock tomb that was secured by a massive stone. But it was not the end. Breaking out on the 3rd day Jesus destroyed the power of suffering and death and showed that there is more life to come for us all: here and now and beyond this pandemic's worst. Our Lord Jesus did not rest in peace, he rose in power.
Easter changes everything! If Jesus did rise from the dead, then there is no more important fact in the universe or for our existence. He broke out of the tomb so that he could break into our lives: to offer us total hope now and for the future - whatever. For me, at the age of 20, finally realising that truth was the game changer. The Risen Jesus broke into my life and transformed me from an argumentative atheist into a Christian disciple: far from easily, but definitely. Nothing has been the same since! But Easter is not only personal, it is cosmic. It is the promise of God for our broken world. We are on our way to a new creation; a new earth where pandemics, disasters, destruction and decay will be no more. Evil and injustice will be wiped away. All will be made new, more real than ever. True peace will reign. This world is a mere shadow of what is to come. Easter is a vision of the future with God. It is here now and is coming to a place near you! And we are called to join in. There are times in all our lives when we feel despondent, broken and defeated or simply apathetic.....there seems to be no real hope in the world. That has been the experience of so many this past year. And that is exactly how the disciples felt after the crucifixion, but it was not the end for Jesus rose from the dead. God still breaks out with new life and possibility so that he can break into where we are and how we are today.
Easter can and does change everything.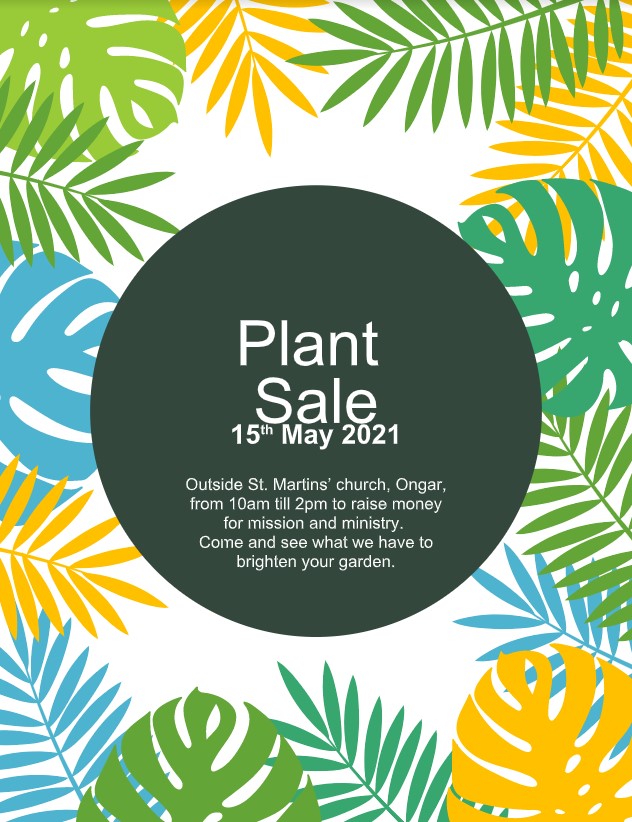 Following on from our successful plant stalls over the years, we have decided to hold another plant sale at St.Martin's on Saturday 15th May. As you sow seeds for your garden, please sow a few extra for the Church and donate the plants to our plant stall. Hopefully, we will get a good mix of flowers and vegetables.