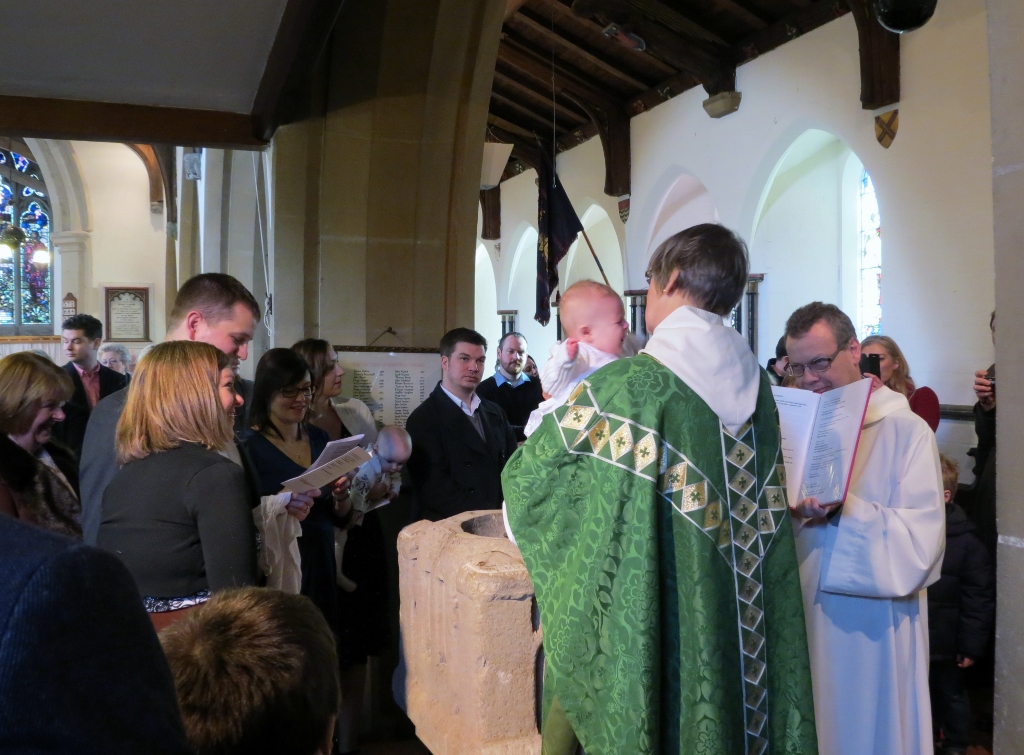 The birth of a baby is an event which touches us in a special way. Many people wish to give thanks to God for the gift of a child and this can be done in one of two ways.
In Baptism the child is made a member of the Church and the parents commit themselves to bringing him/her up as a Christian. This includes teaching them to pray, reading the Bible with them, and bringing them to church services. There is a formal turning away from evil and a turning towards Christ as Saviour and Lord.

For those who are not ready to make such a commitment, we can celebrate instead with a Thanksgiving for the Gift of a Child. In this short service, we give thanks for the child, ask God to bless her/him, pray for the parents and name the child.
If you would like to discuss this or need more information, in the first instance please telephone us on 01277 362173. There is also a lot of useful information on the Church of England's Christenings Page