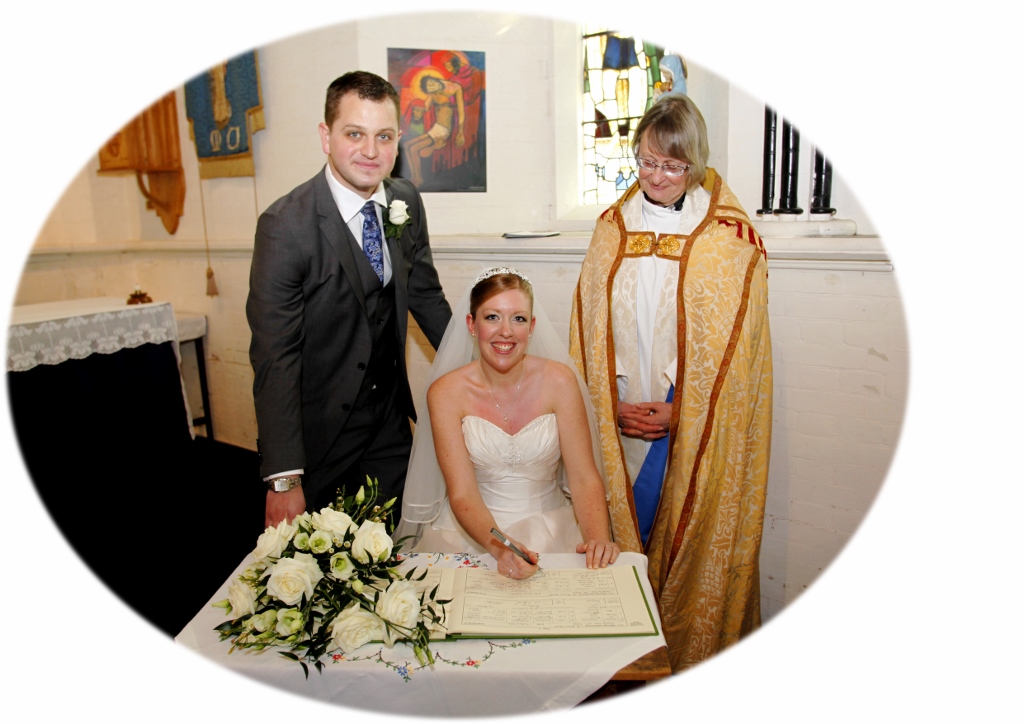 Congratulations!
Anyone who lives in the parish or who has a strong connection with it, may have their Marriage performed in the parish church. There are some restrictions regarding people who have a previous partner still living and, because marriage is a legal ceremony as well as a religious one, there are important legalities which must be correctly dealt with.
If a marriage has been solemnised in a Registry Office, it is possible to follow that with a Blessing of the Marriage in church and many couples nowadays like to celebrate an important anniversary or occasion in their lives with a Renewal of Marriage Vows or by having their marriage blessed.
As your first step please contact us on 01277 362173.