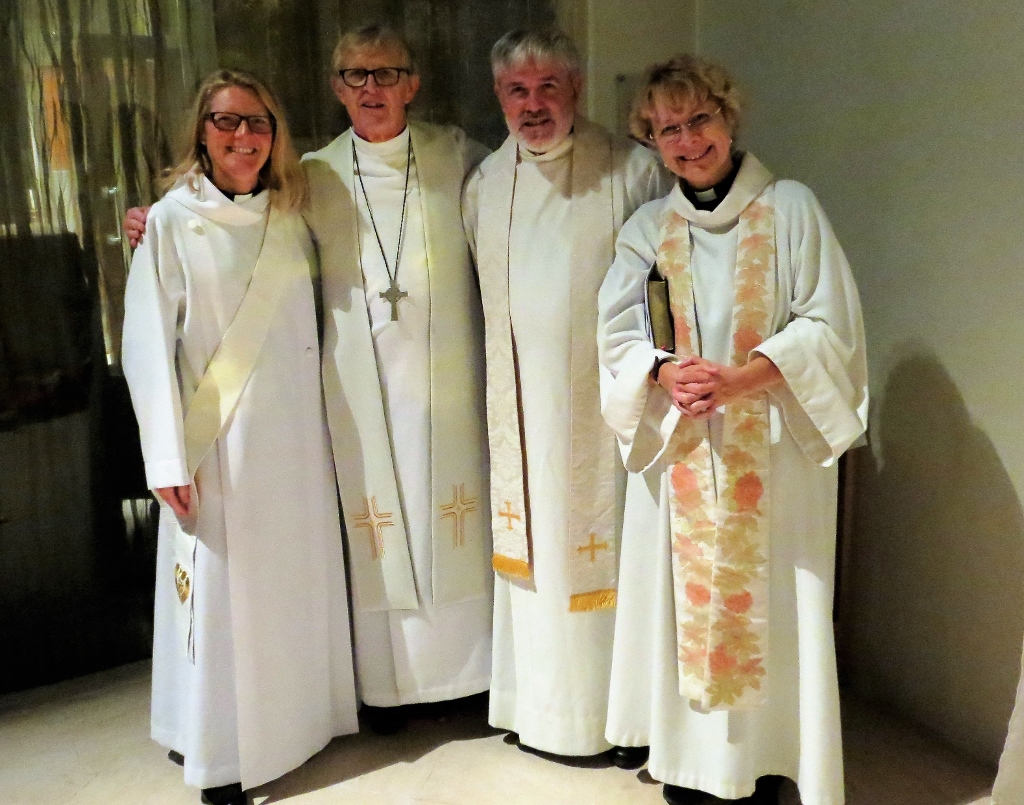 It was a big day on 30th September 2017 for the Diocese when the Bishop of Chelmsford ordained 31 women and men as Deacons. Congratulations to all!
Especially to Jane Quinton, who was one of those ordained and will serve her curacy at St Martin's Chipping Ongar and the other churches in our new benefice of Chipping Ongar with Shelley, Greensted juxta Ongar and Stanford Rivers.
Also congratulations to our Priest in Charge, Noelle Taylor, whose title has now changed to Rector.
And to Neil Taylor who, following the dissolution of the former Benefice, was licenced in a separate ceremony by the Bishop of Barking to serve as Associate Minister in the new Benefice with special responsibility for the parishes of Greensted and Stanford Rivers.
The picture above shows left to right Jane, Bishop Peter, Neil and Noelle
For the pattern of services at Greensted and Stanford Rivers please click on the links below. Those pages will also give you the links to their websites which we strongly advise you to visit for the most up to date information.